Dana Heath, M.S., FAAA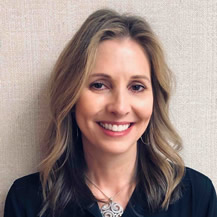 Dana Heath is a clinical Audiologist licensed in the State of Georgia. She received her Bachelor of Science degree at the University of Southern Mississippi in Speech and Hearing Science and her Master of Science at the University of Mississippi in Communicative Disorders-Audiology in 1993. She earned her certificate of clinical competence (CCC-A) from the American Speech-Language Hearing Association in 1993. She is a fellow of the American Academy of Audiology and a member of the Georgia Academy of Audiology.  Her clinical experience is broad as she has worked in a large hospital setting and has been part of a multidisciplinary team in a Neuro-otology practice for the past 20 years. Her clinical experiences include central auditory processing disorder testing, infant and neuro-diagnostic ABR, VNG, c-VEMP, o-VEMP, electrocochleography, tinnitus counseling and hearing aid fittings.
Dana attends educational seminars to maintain her licensure and expertise in Audiology and keeps current with the latest advancements in hearing aid technology. She is dedicated to helping her patients achieve the very best possible hearing outcome from amplification.
She and her husband of 21 years have two bright and beautiful teenage daughters and spend most of their free time volunteering at their many sporting events.