About Dr. Mark Yanta's Practice
Many reputable ENT practices in the area offer diagnosis and state-of-the-art medical care. Three things set us apart:
1. Our intense focus on YOU. 
We believe that you, the patient, are the most important person in the practice. Dr. Yanta has put together a highly experienced medical staff that shares his philosophy of consistent, ethical and personalized care. Because Dr. Yanta and his staff treat patients of all ages from young children to senior citizens our patients bring their entire families to us for a broad range of ear, nose, and throat issues as well as related sleep disorders.
2. Our conservative approach to treatment.
Many ENT surgeons offer a more aggressive approach to treatment of ENT conditions, and opt early for surgery. Dr. Yanta prefers to offer "the right amount of treatment at the right time". If you can avoid surgery, he will help you do that. If you need surgery, he will be candid and tell you so.
3. Our top-notch Audiology services.
Audiology is an often overlooked but vital service, providing comprehensive hearing care. In Dr. Yanta's practice, patients who are at risk of or who currently have hearing problems will not only receive comprehensive diagnosis and treatment from our highly experienced audiologists but also valuable education about how to prevent future hearing loss.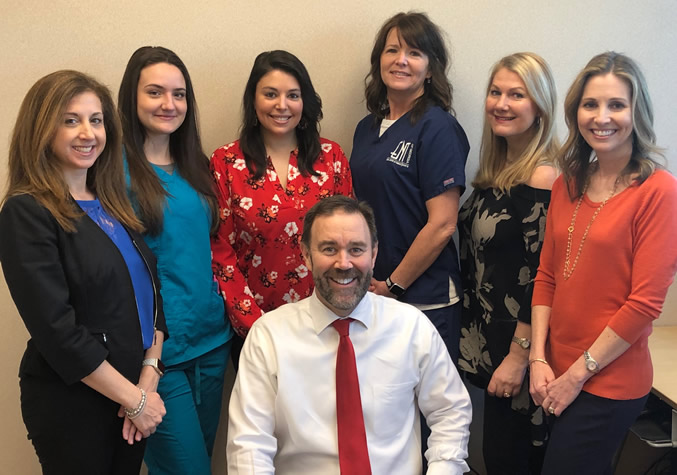 ---
Where are we located?
We are conveniently located in the Northside Alpharetta Medical Campus at 3400-C Old Milton Parkway, Suite #365, Alpharetta, GA. We offer free parking in the parking deck directly in front of our building which is Building C, the first building on your right as you face the buildings when looking from the parking garage.
From the parking lot in front of building C (farthest right), take the parking elevator to the 3nd Floor where the walkover is to Building C. When you enter the building you will actually be on the 2nd Floor of the building (we didn't build it!). Take the building elevator to the 3rd floor – we are in Suite #365.
Next, please read about Dr. Mark Yanta and his philosophy about being an ENT doctor.
---
Hospital & Surgery Center Affiliations