ENT News and Social Media
We celebrated our 10-year anniversary with a "The Office Dundees" themed party at South City Kitchen. Individual Alphees were awarded to each employee.

Watch this Cameo by Brian Baumgartner, Click Here
---
Our very own, Kay Martin recently completed the Optimizing Outcomes of Inspire's Care Pathway certification program.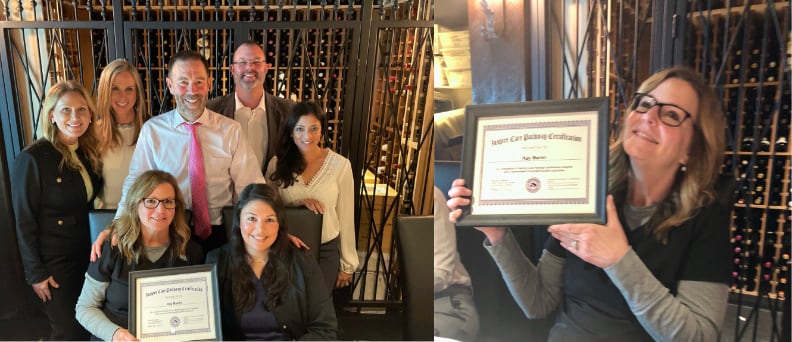 Inspire Therapy is a treatment option for obstructive sleep apnea (OSA) patients who are unable to use a CPAP and is the only FDA-approved OSA treatment that works inside the body to treat the root cause of sleep apnea.
This certification allows Kay and Dr. Yanta  to provide post-implant care to patients to help ensure excellent patient outcomes. Congratulations to Kay on this accomplishment!
Contact us to learn more about Inspire Therapy and other sleep solutions.
ENT of Georgia North Welcomes hiral patel, PA-C to our practice
Hiral Patel is a highly trained, board-certified Physician Assistant by the National Commission on Certification of Physician Assistants (NCCPA) since 2005. She has Bachelors' degrees in Health Science and Chemistry from the University of Miami as well as Physician Assistant Studies from Long Island University. Hiral has 14 years of experience in the Ear Nose & Throat field.
Learn more about Hiral Patel, PA-C
---
Post-COVID, many patients try smell therapy. But does it work?
---
To Kay for her new Inspire Hypoglossal Nerve Implant achievement. I couldn't do this without her.
---
Lockdown link to cognitive decline uncovered
---
What Is Parosmia? Experts Explain Why COVID-19 Distorts Senses of Smell and Taste
---
When the Noise Never Stops: Coping With the Challenges of Tinnitus
---
You Recovered From COVID-19. Now Your Coffee Smells Like Sewag
---
People who have undergone sinus surgery should avoid Covid-1 nasal swab test
---
Vaping Changes Your Oral Microbiome, Which May Have Effects Beyond The Mouth
---
Can Wearing Headphones Cause Hearing Loss and Headaches?
---
Loss of sense of smell and taste may last up to 5 months after COVID-19
---
Gerd tied to higher risk of cancer of the larynx, esophagus
---
State-by-State COVID-19 Vaccine Guide
The phased COVID-19 vaccine distribution plan varies between states. Here's a list of COVID-19 vaccine resources state-by-state to help you find a COVID-19 vaccine provider where you live.
---
The science behind your voice
Inquiring Minds
Your voice is much more than just the medium by which your thoughts can be heard—it's as fundamental to who you are as your face or your fingerprints. This week we talk to journalist John Colapinto about his new book This Is the Voice. Support the show: https://www.patreon.com/inquiringminds See omnystudio.com/listener for privacy information. Listen to the full podcast
---
The best science-backed longevity tips from 2020
---
Why people overuse antibiotics 
---
HPV vaccines on the decline since the pandemic began
The COVID-19 vaccine has been dominating the headlines in recent weeks. However, health officials say other vaccination rates in Wisconsin have been dropping. This includes the HPV vaccine, which health officials say can prevent 6 types of cancers.
---
Loss of smell can hint at how severe your COVID infection is, study finds
Flu and COVID-19 are both contagious respiratory illnesses, caused by different viruses. While some of their symptoms are similar, it may be hard to tell them apart based on symptoms alone. The CDC offers key differences to watch for.
---
Study Outlines Role of Oral Sex in Rare Throat, Mouth Cancers
People who began having oral sex at a young age or at greater "intensity" may face an increased risk of a type of throat cancer, a new study finds.
---
5 things you must do while you wait for the COVID-19 vaccine
---
Should people with allergies avoid the Pfizer vaccine? Here's what you need to know
The UK's Regulatory Agency is advising people with a history of "significant" allergic reactions to avoid Pfizer's coronavirus vaccine, after two National Health Service members developed severe allergic reactions to it on Tuesday (December 8).
---
Good Sleep Habits Tied to Lower Risk of Heart Failure
People who slept seven to eight hours a night, didn't snore and weren't excessively tired during the day were less likely to develop heart failure.
---
PPI use tied to increased risk of severe or fatal COVID-19 outcome in meta- analysis
A new meta-analysis provides more evidence of an association between proton-pump inhibitors (PPIs) use and increased risk for poor outcomes in patients with coronavirus infection (COVID-19).
---
Face Masks and Hearing Loss: 6 Tips to Help Make Communication Easier
Having conversations in masks, from a distance, can be almost impossible for some. But there are steps you can take.
---
If you do not snooze you lose: sleep seen as essential for the brain
WASHINGTON (Reuters) - Scientists are providing a fuller understanding of the essential role that sleep plays in brain health, identifying an abrupt transition at about 2.4 years of age when its primary purpose shifts from brain building to maintenance and repair.
---
Treatments that target the coronavirus in the nose might help prevent COVID-19
---
Sleep loss can lead to anger in adults
Loss of sleep could amplify anger in adults, according to research presented at SLEEP 2020.
---
Tips to maintain an anti-inflammatory diet
---
Avoid dementia with this one simple activity
---
Fungi in gut linked to higher Alzheimer's risk can be reduced through ketogenic diet 
---
Vitamin D and Calcium Twice a Day May Keep Vertigo Away
Taking vitamin D and calcium twice a day may reduce your chances of getting vertigo again, according to a study published in the August 5, 2020, online issue of Neurology®, the medical journal of the American Academy of Neurology. Read Full Article
---
Healthy headphone use: How loud and how long?
As our society and culture become more connected through technology, the use of headphones has increased. Headphones allow people to enjoy music and have conversations from anywhere at any time. The ease of headphone use and the mobility that they afford cannot be overstated. Read Full Article
---
Chocolate is good for the heart
Eating chocolate at least once a week is linked with a reduced risk of heart disease, according to research published today in the European Journal of Preventive Cardiology, a journal of the European Society of Cardiology (ESC). Read Full Article
---
Atlanta Magazine's July 2020 Top Docs issue - Congrats to Dr. Mark Yanta for being on the list again!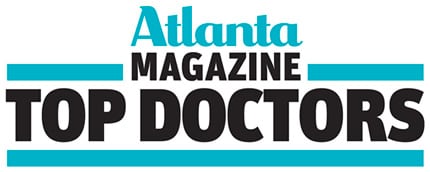 ---
Dr. Mark Yanta
Welcome to Our youtube Channel
---
COVID-19 Questionnaire
The Emergency Department at Emory University, in conjunction with the CDC, have developed a questionnaire to determine how likely it is that you have COVID-19, the Coronavirus. If you think you might be having symptoms consistent with the Coronavirus, please open the link and follow the questionnaire. You will be given directions as to how to proceed after answering the questions. Start COVID-19 Questionnaire
---
7 steps to stop insomnia
Sleep is precious, and yet we give it so little consideration. To many Americans with insomnia, however, sleep is extremely precious. About 10% of men and 20% of women have chronic insomnia, meaning it occurs at least 3 times per week for at least 3 months. Meanwhile, 30% of US adults struggle with occasional or short-term bouts of insomnia. It's a very prevalent problem. Read Full Article
---
What is coronavirus and what are the symptoms?
Coronavirus has spread to more than 60 countries, including the UK. So, what is the disease and what can you do to protect yourself? Read Full Article
---
Children with less sleep experience increased depression, anxiety, decreased cognitive performance
Shorter sleep duration among children was associated with increased risk for depression, anxiety, impulsive behavior and poor cognitive performance, according to study findings published in Molecular Psychiatry. Read Full Article
---
Zinc lozenges did not shorten the duration of colds
Administration of zinc acetate lozenges to common cold patients did not shorten colds in a randomized trial published in BMJ Open.
Eight controlled trials previously reported that zinc lozenges reduced the duration of the common cold, but several other trials did not find benefit. Variation in the types of zinc lozenges has been proposed as one explanation for the divergence in the study findings. Read Full Article
---
Do these common cold remedies actually work?
Sometimes when you're sick with a cold, you'll try anything to make yourself feel healthy again. But some cold remedies—many with little science to support them—can actually make you feel worse instead of better. Read Full Article
---
Lose fat in your tongue to improve sleep apnea, study says
Have you ever asked yourself: Do I have a fat tongue?
It's not a idle query. If you are one of the one billion people globally who suffer from obstructive sleep apnea, having a fat tongue could be a key reason you snore, choke, gasp or stop breathing periodically during the night, ruining your sleep and potentially your health. Read Full Article
---
Top tips for overcoming insomnia and anxiety
Sleep is the greatest natural performance enhancer available to each and every one of us. Conversely, poor sleep can affect our performance on a pitch, track or court, and have a negative impact on our work and relationships. Read Full Article
---
Home Remedies for Ear Pain and Earache
Most people have had at least one earache in their lifetime. Ear pain can range from a dull ache to severe acute pain. Earaches can make life quite miserable. Earache home remedies for adults and children range from pain-relieving ear drops to staying upright, but first you need to know the probable cause. Read Full Article
---
Tips to keep you healthy through the winter
Winter should come as no surprise to anyone living in the temperate and polar zones. Every year, those of us in the Northern Hemisphere brave 3 months of ice, snow, and frigid temperatures. And although we've now passed the winter solstice—which marks the beginning of lengthening days and shortening nights—there's still plenty left of Old Man Winter's bluster. Read Full Article
---
Antibiotics in infancy tied to allergies in childhood, new research suggests
Antibiotics commonly prescribed to babies may lead to an increased risk of allergies later in childhood, possibly because the medications can affect an infant's gut bacteria, according to a new research paper. Read Full Article
---
Menopause associated with insomnia, obstructive sleep apnea risk
Healthy, postmenopausal women are 50% more likely to report symptoms of insomnia and screen positive for obstructive sleep apnea when compared with premenopausal or perimenopausal women, according to findings published in Menopause. Read Full Article
---
Slight hearing loss may affect kids' behavior, school performance
(Reuters Health) - Children with slight hearing loss may do a little less well in school and may be a bit more likely to develop behavior problems, a new study suggests. Read Full Article
---
Cellphone-related head and neck injuries on the rise, study says
People distracted by their cellphones are tripping, falling and hurting their heads and necks more often, with such injuries increasing "steeply" over a 20-year period, a new analysis has found. Read Full Article
---
Hearing loss, even when mild, linked to mental decline in seniors
(Reuters Health) - Slight declines in hearing, smaller than the usual cutoff for diagnosing hearing loss, are associated with measurable mental decline in seniors, a new study suggests. Read Full Abstract
---
Deadly superbugs pose greater threat than previously estimated
Drug-resistant bacteria and fungi cause almost 3 million infections and 35,000 deaths a year, the CDC reports. Read Full Abstract
---
What Science Tells Us About Preventing Dementia
There are no instant, miracle cures. But recent studies suggest we have more control over our cognitive health than we might think. It just takes some effort. Read Full Abstract
---
FDA claims Zantac does not form a carcinogen in patients, but says some pills should be recalled
after running simulated testing, the Food and Drug Administration says it has not found evidence that Zantac and similar heartburn medicines form a possible carcinogen in patient stomachs or small intestines. Read Full Abstract
---
Cigarettes Vs. Vaping: That's The 'Wrong Comparison,' Says Inhalation Researcher
As an inhalation toxicologist at the University of North Carolina at Chapel Hill, Jaspers has for nearly 20 years studied the health effects of many substances that can be inhaled. Seven of those years involved researching e-cigarettes. She had been following cases of patients with symptoms similar to those seen in the outbreak through academic articles since 2016. Read Full Abstract
---
CDC: Most people who died from vaping-linked disease used products containing THC
Most people who died from vaping-related injuries used products containing THC, the psychoactive ingredient in marijuana, federal health officials said Friday, offering another data point tying the outbreak of lung illnesses to products made with that compound. Read Full Abstract
---
FDA investigating whether Zantac causes carcinogens to form in users
NEW YORK (Reuters) - The U.S. Food and Drug Administration is investigating whether the popular heartburn drug Zantac causes carcinogens to form in the bodies of users, in an effort to fully understand the risks posed by the already recalled drug, the agency's spokesman said on Thursday. Read Full Abstract
---
The Effects of Obstructive Sleep Apnea on Risk factors for Cardiovascular diseases
---
7 foods that are sabotaging your sleep
Sleep deprivation is a common health problem in physician culture. In fact, at least 25% of cardiologists reported suffering insufficient sleep in a 2018 survey published in the Journal of the American College of Cardiology. Like stress, dietary habits can adversely affect your sleep architecture and quality. Read Full Article
---
Vaping illnesses top 800, CDC confirms
Hundreds of other cases remain under investigation, as death toll rises to at least 14. Read Full Article
---
Most adults unaware of link between HPV and oral, penile and anal cancers
The majority of American adults are unaware that the most common sexually transmitted disease, HPV, or human papillomavirus, can lead to a variety of cancers, according to research released Monday. Read Full Article
---
Too Little Sleep, or Too Much, May Raise Heart Attack Risk
Getting less than six hours of sleep a night, or more than nine hours, might increase the risk for heart attack. Read Full Article
---
Middle-age hearing loss linked to dementia
Hearing loss in middle age is associated with higher odds of cognitive decline and dementia in later years, suggests a large study in Taiwan. Read Full Article
---
Wide-Awake at 3 A.M.? Don't Just Look at Your Phone
Try these six simple tactics to help you fall back to sleep and stay there. Read Full Article
---
Red wine benefits linked to better gut health, study finds
A study from King's College London has found that people who drank red wine had an increased gut microbiota diversity (a sign of gut health) compared to non-red wine drinkers as well as an association with lower levels of obesity and 'bad' cholesterol. Read Full Article
---
Ads Pitching CBD as a Cure-All Are Everywhere. Oversight Hasn't Kept Up
Scientists at Virginia Commonwealth University in Richmond, Va., were concerned when a young man contacted their department last year complaining of a heart-pounding, hallucinogenic high he had neither expected nor wanted to have. Read Full Article
---
FDA investigating 127 reports of seizures after vaping
The Food and Drug Administration is investigating 127 cases of people suffering from seizures after vaping, the agency announced Wednesday. Read Full Article
---
These high-fat foods are actually good for you!
It might seem counterintuitive, but eating certain foods high in fat can actually help you keep the pounds off and improve your overall health. Read Full Article
---
Vape pen explodes on 17-year-old, shattering his jaw and knocking out teeth

There were 2,035 visits to U.S. emergency rooms from 2015 to 2017 for e-cigarette burns and explosion-related injuries. Read Full Article
---
More than a third of people in the Americas may have obstructive sleep apnea
(Reuters Health) - Obstructive sleep apnea (OSA) may affect as many as 37% of adults in North, Central and South America, according to a review of epidemiological studies presented June 9 at Sleep 2019, the annual meeting of the Associated Professional Sleep Societies in San Antonio, Texas. Read Full Article
---
Proud to Announce our 7th Anniversary Today June 25th, 2019!
Dr. Mark Yanta is proud to announce that today June 25th, 2019 is our SEVEN YEAR Anniversary!
---
A necessary activity for healthy aging
Spend any amount of time in a gym's weight area and you'll notice a big change compared with bodybuilding eras past: Men and women of all ages have embraced resistance training, and for good reason. Read Full Article
E-cigarettes and head and neck cancers: A systematic review of the current literature
Heartburn drugs linked to fatal heart and kidney disease, stomach cancer
Extended use of popular drugs to treat heartburn, ulcers, and acid reflux has been associated with an increased risk of premature death. However, little has been known about the specific causes of death attributed to the drugs. Read Full Article
Early Life Exposure to Nicotine Predisposes Brain to Addiction Later
Neonatal exposure to nicotine alters the reward circuity in the brains of newborn mice, increasing their preference for the drug in later adulthood, report researchers at University of California San Diego School of Medicine in a study published "in press" April 24, 2019, in Biological Psychiatry. Read Full Article
How much coffee is too much for the heart?
For many people, coffee is the magical brew that kickstarts the day, a much-needed pick-me-up in the afternoon, and sometimes even a well-appreciated digestive after dinner. However, how much coffee is too much? A large new study claims to hold the answer. Read Full Article
Using a smartphone to sound out sign of kids' ear infections
WASHINGTON (AP) — Researchers have created a way for a smartphone to "hear" a warning sign of ear infections — fluid buildup behind the eardrum. Read Full Article
Levels Of Some Cancer-Causing Chemicals In Nail Salons Higher Than In Auto Garages Says New Study
A new study from researchers at the University of Colorado has identified that nail salons have higher levels of some harmful and cancer-causing chemicals than auto garages and oil refineries. Read Full Article
Sound Advice About Hearing Loss
CR shares advice from audiologists and other experts about why it's critical not to delay proper diagnosis and treatment. Read Full Article
Vaping teens exposed to as much nicotine as tobacco smokers but don't know it
New study is one of the first to show through urine samples how much nicotine young people are getting from e-cigarettes. Read Full Article

Hearing loss tied to increased risk for depression
Older adults with hearing loss may be more likely than peers without hearing difficulty to develop symptoms of depression, a research review suggests. Read Full Article
Eating elderberries can help minimize influenza symptoms
Folk medicines and herbal products have been used for millennia to combat a range of ailments, at times to the chagrin of modern scientists who have struggled to explain their medicinal benefits. Read Full Article
The bedtime problem that can ruin your health
Chances are that you or someone you know suffers from sleeplessness. Furthermore, it's a safe bet that many of your patients have dealt with this insidious issue. In the United States, about 40 million people suffer from chronic insomnia—a sleep disorder characterized by difficulty falling and/or staying asleep occurring at least 3 nights/week for at least 3 months (but often much longer). Read Full Article
Kids Given Antibiotics More Often With Telemedicine
Sick children appear to be "substantially" more likely to be prescribed antibiotics if they receive care via telemedicine than if they see a doctor in person, a new study indicates. Read Full Article
Good Sleep a Must for Teens with ADHD
Teenagers tend to shortchange themselves on sleep, but when they have attention-deficit/hyperactivity disorder (ADHD), that can really hamper their thinking skills, researchers say. Read Full Article
The Truth About Earwax Removal
Digging it out with cotton swabs isn't the solution. What to do instead.
Earwax is vital for protecting your ability to hear. But too much can sometimes accumulate and lead to itchiness, pain, a feeling of fullness, and even coughing. It can also temporarily muffle your hearing or cause tinnitus. Here, the best and safest ways to keep it in balance. Read Full Article
Foods that boost brainpower
You can't simply buy a jar of "brain food" with the hope that it will reduce cognitive decline and sharpen mental acuity. (Wait, you actually can buy a jar of brain food! But—is it worth the money?) Here's a better idea: Eat a healthy selection of foods that are good for your noodle. These brain-boosting foods, described below, contain natural ingredients like vitamins, flavonoids, antioxidants, and omega-3 fatty acids. Plus, they're much less expensive, more fun to eat, and easier to buy than a jar of brain food. Read Full Article
How to live 10 years longer—or more
Even though the United States is one of the wealthiest nations, Americans have a shorter life expectancy than other citizens of most of the world's wealthiest nations. Specifically, Americans rank 31st in terms of global life expectancy for babies born in 2015. Read Full Article
Misophonia: When Life's Noises Drive You Mad
For 18-year-old high school senior Ellie Rapp of Pittsburgh, the sound of her family chewing their dinner can be ... unbearable. Read Full Article
What are the health benefits of dark chocolate?
Dark chocolate is rich in minerals, such as iron, magnesium, and zinc. The cocoa in dark chocolate also contains antioxidants called flavonoids, which may provide several health benefits. Read Full Article
A nutty solution for improving brain health
Long-term, high nut consumption could be the key to better cognitive health in older people according to new research from the University of South Australia. In a study of 4,822 Chinese adults aged 55+ years, researchers found that eating more than 10 grams of nuts a day was positively associated with better mental functioning including improved thinking, reasoning, and memory. Read Full Article
What to Know About Tinnitus
This condition can cause a ringing or other intrusive noise in your ears. How to protect yourself. Read Full Article
Kids with asthma may struggle in school
(Reuters Health) - Kids with asthma may struggle more in school when their symptoms aren't well-controlled, and minority students with this breathing disorder are more likely to fall behind than their white counterparts, a U.S. study suggests. Read Full Article
One supplement you should start taking now

Finding ways to avoid burnout—which occurs twice as often in physicians than in those in other professions—became the focus of several health-care systems and universities this year. In fact, several health-care institutions have implemented wellness programs and formed committees charged with improving work conditions and decreasing stress in physicians. Read Full Article
The new exercise trend that's made for everyone
Bringing the science of high-intensity interval training (HIIT) into everyday life could be the key to helping unfit, overweight people get more of the exercise they need to improve their health, according to an international research team. From washing the car to climbing stairs or carrying groceries, each of these activities is an opportunity for short sharp bursts of "high-intensity incidental physical activity," or HIIPA for short. Read Full Article
One more reason to get moving
You already know that exercise can reduce the risk of everything from type 2 diabetes and heart disease to depression. Now, it turns out that being more physically active may protect against dementia as well. Older adults who either engage in daily exercise or just do everyday tasks, such as housework, may maintain more of their thinking skills and memory than their less active counterparts—and that holds true even if they have the brain lesions or biomarkers that are linked to dementia, according to a recently published study in Neurology. Read Full Article
The Case Against Cough Medicine
Evidence is sorely lacking for the value of any over-the-counter remedy to treat most coughs. Read Full Article
Need a reason to celebrate National Wine Day? Here are 5
For thousands of years, wine has been a part of the human experience. The earliest evidence of wine production dates back to 4,100 BC in Armenia. Since then, this beverage, made from fermented grapes, has held a place in social, religious, and medicinal practices throughout the world. Read Full Article
CDC: This Year's Flu Shot Is Less Than 50% Effective in Preventing Infection
Don't let your guard down: The US flu season is expected to continue for several more weeks, with activity across the nation now elevated, the US Centers for Disease Control and Prevention reported Thursday. A flu shot is still recommended for those who have neglected to get one, but the CDC estimated this year's vaccine's overall effectiveness in preventing an infection at just 47%. Read Full Article
Mood-boosting foods to beat the blues
When you're feeling dejected, do you reach for the nearest sugary or salty snack and eat until you're full? If so, you know firsthand that your mood (good or bad) can definitely affect your food choices. But the reverse is also true: what you eat can actually affect your mood, and certain foods can help you beat the blues. Read Full Article
HPV Might Be Behind Vocal Cord Cancers in Young Women
Recent increases in vocal cord cancers among younger, nonsmoking Americans may be explained by the spread of human papilloma virus (HPV), researchers report. Read Full Article
Diet drinks may be associated with strokes among post-menopausal women
Among post-menopausal women, drinking multiple diet drinks daily was associated with an increase in the risk of having a stroke caused by a blocked artery, especially small arteries, according to research published in Stroke, a journal of the American Heart Association. Read Full Article
We're finally understanding why some kids get strep throat over and over again
There's was probably one kid in your class who always got strep throat. It seemed like they were out every few months like clockwork, often for days at a time. Maybe you were that kid. Immunologists have known about this phenomenon for a long time—some children are just prone to getting strep repeatedly. But until recently, they had no idea why. Read Full Article
Fruit and vegetables may be important for mental as well as physical well-being
Consuming more fruit and vegetables can improve your mental well-being, according to a new study. A key feature of this work is that the study was able to follow the same individuals over time. The study also controlled for alternative factors that may affect mental well-being, such as age, education, income, marital status, employment status, lifestyle and health, as well as consumption of other foods such as bread or dairy products. Read Full Article
10 easy tips for a healthy heart
In recognition of American Heart Month, Health Matters asked five NewYork-Presbyterian cardiologists to share the tips that they follow for a healthy heart. They're easy to implement and don't require major lifestyle changes, but even these minor adjustments can make a major difference. Read Full Article
Why It Hurts to Lose Sleep
Sleep deprivation can make your physical aches more painful. A new study begins to explain how that happens. Read Full Article
A Third of Americans Are Sleep-Deprived. This Technology Could Help Them Rest Easier
Despite the fact that we spend roughly a third of our lives snoozing (or at least trying to), sleep is not well understood by scientists — to say nothing of the estimated 35% of Americans who don't get enough of it. Read Full Article
E-cigarettes more effective than nicotine replacement to help smokers quit, study find
E-cigarettes are almost twice as effective at helping smokers quit as nicotine replacement therapies such as lozenges and patches, according to a new study that immediately stoked the debate over whether e-cigarettes are an important smoking-cessation tool or a health menace. Read Full Article
Researchers find a new treatment for the common cold
For cold and flu-like symptoms, most consumers take over-the-counter medicines, while clinicians can prescribe antiviral drugs such as Tamiflu. But none of these is a silver bullet against the common cold or flu. Now, researchers have shown that elderberry syrup—a remedy as old as folklore—substantially reduces both symptom severity and symptom duration for colds and flu. Read Full Article
Periodontal pathogens are a risk factor of oral cavity squamous cell carcinoma, independent of tobacco and alcohol and human papillomavirus
Since the lack of recognized risk factors of smoking, alcohol consumption, and human papilloma virus (HPV) has been reported in many new cases of oral cavity squamous cell cancer (OC-SCC), researchers investigated whether there exists a link between oral microbiome and OC-SCC in non-smoking, HPV-negative patients. Read Full Article
POOR SLEEP TIED TO INCREASE IN ALZHEIMER'S-LINKED PROTEIN TAU
Scientists have linked lower quality sleep to higher levels of a sticky plaque in the brain that researchers believe could cause Alzheimer's disease. Read Full Article
1 in 5 adults think they have a food allergy. Fewer actually do, study shows
Nearly 20 percent of American adults claim they're afflicted with a food allergy. Yet just 10 percent actually have a food allergy and even fewer — 1 in 20 — received a doctor's diagnosis, finds research published Friday in the medical journal JAMA Network Open. Read Full Article
Peanut Butter Smell Test 'Sniffs Out' Alzheimer's Disease
Research published in the Journal of Neurological Sciences is touting a "peanut butter smell test" which proposes to help detect early Alzheimer's Disease. It's based on a study which found that patients with early stage Alzheimer's exhibited a significant impairment in their sense of smell, specifically from the left side. Could this discovery make peanut butter the 'low-tech' diagnostic modality of choice for clinicians worldwide? Dr. Matt Birnholz reports. Read Full Article
Does the Gut Microbiome Influence Our Behaviors?
Overview
An article published in the journal BioEssays examined the microbiome's influence on human eating behaviors and dietary choices. The authors, reviewing several studies on this subject, drew an unexpected conclusion: microbes in the gut may be far more influential, and perhaps even more manipulative, than we've known. Dr. Matt Birnholz elaborates. Read Full Article
Depression may be a side effect of some common drugs, including ones for acid reflux and hypertension
All medications have the potential to cause unwanted side effects, and depression is among them. One-third of Americans are now taking meds that can cause this mood disorder, according to a study published in the Journal of the American Medical Association in June. Other research has had similar findings, but this is the largest review on the topic to date. Read Full Article
Vitamin D: Recent research uncovers new benefits
As much of the world experiences a record-breaking heat wave, this Spotlight turns its attention to vitamin D, the so-called sunshine vitamin. Here, we inspect the latest research. Read Full Article
5 simple ways to boost memory and mood
If you're feeling forgetful and the winter doldrums have you down, here are five simple measures that will not only help you sharpen your memory but may also improve your mood. Read Full Article
How Many Children Have Autism? Estimates Continue to Rise
The prevalence of has risen over the past few decades, a finding established by multiple methods of assessing prevalence. New analyses of a national survey emphasize this trend—estimating a rate of 2.5 percent. They also call to the barriers that families face in trying to access services and treatment for children with the condition. Read Full Article

Woman dies from brain-eating amoeba after using neti pot
SEATTLE (AP) - Doctors believe a woman who died from rare brain-eating amoebas used tap water to rinse her sinuses. The 69-year-old Seattle resident died in February after undergoing brain surgery at Swedish Medical Center. Her doctor tells The Seattle Times there was "amoeba all over the place just eating brain cells. Read Full Article

How safe are probiotics?
Amid the increasing rise of probiotic use in Western society, a recent journal article asks whether we should evaluate the products' safety with a little more scrutiny. Read Full Article
Cold remedies: old wives' tales or legitimate science?
From orange juice to zinc lozenges, chicken soup to garlic capsules, there are plenty of home remedies for the common cold. But is there any evidence that they work? Read Full Article
2 million US teens are vaping marijuana
A school-based survey shows nearly 1 in 11 U.S. students have used marijuana in electronic cigarettes, heightening health concerns about the new popularity of vaping among teens. Read Full Article
The FDA Is Considering Pulling Some Flavored E-Cigarettes From the Market to Fight 'Epidemic' of Youth Vaping
The Food and Drug Administration (FDA) is giving vaping companies 60 days to figure out how to reverse what it's calling an epidemic of youth usage, or risk having some of their products potentially pulled from the market.Read Full Article
Earwax, of all things, poses unrecognized risk in long-term care
Hearing loss, ringing in the ears, vertigo, maybe even mental decline: Plenty of serious problems plague the elderly when earwax clogs the ear canal. And it's surprisingly common. Read Full Article
HPV cancers are increasing, while preventive vaccine is underused, CDC data find
Almost all HPV-related cancers are increasing in the United States, yet the vaccine with the potential to nearly wipe out these malignancies in future generations remains underused. Read Full Article
Antibiotic side effects in kids lead to nearly 70,000 emergency room visits each year
Antibiotics are among the most commonly prescribed medications for children in the United States, but new research shows that they sometimes cause more harm than good. Read Full Article
7 Ear Problems That Can Mess With Your Summer
It can be easy to take your ears for granted until they suddenly wallop you with pain. Or maybe the world begins to sound like you're swimming underwater when your feet are firmly planted on land. Whatever the specifics, as soon as your ears act up, you probably become acutely aware of just how important this body part is. Read Full Article
Smelling things that aren't there could be a sign of potential problems: Study
Imagine smelling something that isn't there. Now imagine if these smells were always around, persisting through everyday life without any apparent reason. Read Full Article
To use—or not use—probiotics: Safety information is grossly lacking
Reporting of adverse events (AEs) or harms resulting from probiotics, prebiotics, and synbiotics is not adequate. Therefore, decisions regarding the safety of these interventions cannot yet be made, according to a recent systemic review of clinical trials published in the Annals of Internal Medicine. Read Full Article
HPV Linked to Esophageal Cancer Outcomes
Esophageal adenocarcinoma and high-grade dysplasia associated with human papillomavirus (HPV) infection have a more favorable prognosis compared with HPV-negative disease and are possibly amenable to less-intensive treatment, authors of a retrospective review concluded. Read Full Article
Globus Pharyngeus Is That Bizarre Lump in Your Throat—Even if You're Not Crying
A lump in the throat is usually a sign that you're about to burst into tears. But for nearly half the population, particularly those who are middle-aged, that lump in the throat feeling could happen any time, even if you're not sad or upset. Read Full Article
Teens who vape or use hookah are more likely to use marijuana later, study finds
Teens who used e-cigarettes and hookah were up to four times more likely to use marijuana later, according to a study published Monday in the journal Pediatrics. Read Full Article
Here's How White Noise Machines Really Affect Your Sleep, According To Experts
Noise can be one of the biggest culprits behind a sleepless night — which means silence must be the remedy, right? Trust me, I recently started to sleep with ear plugs, and it's been a game-changer. I had no idea just how much the noise of my air. Read Full Article
Hand, foot, and mouth disease cases flare up in several states
A contagious childhood illnesses with a memorable name appears to be spreading across several states. Doctors are reportedly seeing more and more cases of hand, foot, and mouth disease — and children aren't the only ones being affected. Read Full Article
7 Swimmer's Ear Symptoms and the Best Ways to Treat Them
All the swimmer's ear symptoms and remedies you need to know about.Read Full Article
Is Your Spin Class Bad for Your Hearing?
Fitness classes that crank the music to boost workout intensity could do lasting damage to your ears. Read Full Article
Hearing aids are getting better with Bluetooth and apps just as more Americans need them
The age you feel means more than your actual birthdate
Imagine, for a moment, that you had no birth certificate and your age was simply based on the way you feel inside. How old would you say you are? Like your height or shoe size, the number of years that have passed since you first entered the world is an unchangeable fact. But everyday experience suggests that we often don't experience ageing the same way, with many people feeling older or younger than they really are. Read Full Article
Cinnamon may help battle infections
Concerns over antibiotic resistance are reaching fever pitch, and the race is on to uncover novel compounds to replace them. A new study suggests that cinnamon might offer a helping hand. Read Full Article
SLEEP HABITS: EVEN MILD SLEEP PROBLEMS CAN RAISE BLOOD PRESSURE
It's known that sleep deprivation can hurt the health of your heart, but new research suggests that even mild sleep problems, like struggling to fall asleep, can raise blood pressure in women. Read Full Article
A better way to clean your BBQ grill
Take the grunt work out of summer grilling with these quick and easy tips from Jeff Rossen. Read Full Article
What are the benefits of eating healthy?
A healthful diet includes a variety of fruits and vegetables of many colors, whole grains and starches, good fats, and lean proteins. Read Full Article
How four cups of coffee might protect the heart
Researchers found that consuming the amount of caffeine that is equivalent to four cups of coffee might be enough to set off a cellular chain of events that protects the cells of our hearts. Read Full Article
Antibiotics and acid-suppressive medications linked to allergies in children
The number of children with allergic diseases and asthma has increased in the last few decades. There has been a sharp increase in food allergies, allergic rhinitis, allergies to common allergens such as pollen, and hospitalizations due to anaphylaxis. The use of certain medications could be giving rise to these allergies. Read Full Article
Restless sleep tied to lower physical activity
"There is a significant relationship between restless sleep and physical activity with depression and energy levels serving as possible mediators," Dr. Abigail L. Gilbert from the University of North Carolina, Chapel Hill, told Reuters Health by email. "In order to help individuals effectively increase physical activity, clinicians may need to also help patients improve sleep quality." Read Full Article
Nutrition 2018: New data confirm health benefits of plant-based diet
New data presented at Nutrition 2018—the flagship meeting of the American Society for Nutrition, held in Boston, MA—bolster the evidence that a plant-based diet is linked to a wealth of health benefits Read Full Article
5 Ways to Prevent Hearing Loss
Loud sounds on headphones, noisy workplaces, and drug side effects can all contribute to hearing troubles. Read Full Article
Indoor cycling can be great for your heart — and toxic for your ears
She grew to love the community at her studio and the camaraderie with her colleagues. But there was one aspect of her new job that took her by surprise. "When I started training, I was shocked by how loud it was," she says. The operators of the indoor cycling studio told Nisha "the louder the music is, the bigger the emotional impact in the room," she recalls. Read Full Article
Presbyphonia: Dealing with an ageing voice
As the voice ages, structural changes to the larynx occur which can change the way someone sounds.
But new research has found something peculiar — among older people with this changing voice, termed presbyphonia, only some of them will actually notice it. Read Full Article
New Treatment for Nasal Passage Obstruction Doesn't Involve Surgery
A nasal passage airway device is being rolled out. It uses radio frequency energy instead of surgery to unblock sinus obstructions. Read Full Article
Using a CPAP machine can improve sex lives for some, study says
Regular use of a continuous positive airway pressure or CPAP machine could improve the sex lives of people with obstructive sleep apnea -- especially women, a new study says. Read Full Article
Does Wearing Headphones Lead to Hearing Loss?
The World Health Organization has warned that millions of young people may be listening to music too loud. Are we all damaging our hearing by spending so many waking hours with two miniature speakers stuffed into our ears? Read Full Article
A few simple habits can tack some extra years on your lifespan
30 minutes of moderate to vigorous exercise a day is one of five lifestyle factors that scientists say can lead to a longer life past age 50. Read Full Article
What are the best foods for heart health?
Heart disease is still the number one killer in the United States. In this Spotlight, we outline 16 foods that, when consumed as part of a well-rounded diet, might help to keep your heart healthy. Read Full Article
More parents are smoking pot around kids; children inhaling second-hand smoke
The good news: We've made strides in shielding our children from secondhand smoke.The bad news: A Columbia University study suggests that an increase in parents smoking pot around their children could undo decades of effort to protect our kids. Read Full Article
A healthy diet can improve hearing in women, research shows
Previous studies have examined the relationship between specific nutrients and hearing, but researchers Brigham and Women's Hospital took a more holistic view, looking at the relationship between diet and hearing. Read Full Article
Fewer Antibiotics for Kids, But More ADHD Drugs
American kids are taking fewer prescription medications these days -- but certain drugs are being prescribed more than ever, a new government study finds. Read Full Article
Top 5 common health myths debunked
Throughout the centuries, many health myths have arisen. Some are tried, tested, and taken as fact, but others are nothing more than fantasy. In this article, we debunk some of the latter. Read Full Article
The 'nocebo effect': Is Googling your symptoms making them worse?
Research suggests correlation between looking up potential side-effects and experiencing them Read Full Article
Ringing No More? New Treatment May Significantly Reduce Tinnitus Symptoms
Millions of Americans suffer from the discomfort and disruption caused by tinnitus, more commonly described as "ringing in the ears." A new treatment could help patients by training their minds while sleeping. Read Full Article
Hearing Aids May Mitigate Cognitive Decline, Memory Loss
Using hearing aids may slow cognitive decline in later life, according to a study published online April 10 in the Journal of the American Geriatrics Society. Read Full Article
E-Cig Liquid Remains a Poisoning Danger to Young Kids
Following an enormous jump in children's exposures to toxic liquid nicotine from electronic cigarettes, the rate dropped in just one year, new research reveals. Read Full Article
Beer breath: Drinking alcohol may give you more than bad breath
Drinking alcohol can give you more than strong breath — it may mess up the balance of good versus bad bacteria in your mouth, researchers reported Monday. Read Full Article
More than 5 drinks a week could shorten lives by years, study finds
Current guidelines for drinking alcohol could be too high, a new study shows Read Full Article
Lack of sleep may be linked to risk factor for Alzheimer's disease
Antacids, antibiotics for infants linked to later allergies
Infants who are given antacids like Zantac or Pepcid are more likely to develop childhood allergies, perhaps because these drugs may alter their gut bacteria, a new large study suggests. Read Full Article
What is Patulous eustachian tube, the disorder affecting Céline Dion?
Patulous eustachian tube is a disorder in which the channel that runs between the middle ear and back of the nose and throat stays open. Normally, these eustachian tubes remain closed and open only occasionally to regulate air pressure around the ear drum. A valve near the opening into the middle ear controls this process.
Global use of antibiotics soars as resistance crisis worsens
In recent years, antibiotic resistance has risen to dangerously high levels in all parts of the world. Yet despite this growing health crisis, new research shows worldwide use of antibiotics skyrocketed between 2000 and 2015, largely driven by dramatic increases in low-income and middle-income countries.
Health Extra: Don't Panic When Vertigo Suddenly Hits
It was a normal day. I woke up to the sound of my alarm, reached an arm over to switch screeching off, swung my legs over the edge of my bed, and stood up. Instead of stretching, the room spun, the floor seemed to shift, and I tumbled into my desk. Thankfully, the episode only lasted 20 seconds (and the only witness was my 1-year-old dog) but the embarrassment and panic were induced anyway.
Study: Reactions vary in children with milk, egg allergy
Although the main approach to coping with food allergies is to avoid the allergenic food, studies have suggested that for milk and egg allergens, consuming them in baked form may be tolerated by most children. However, a study published in the The Journal of Allergy and Clinical Immunology: In Practice shows that for the population of children that cannot tolerate milk or egg in baked form, they may experience significantly different allergic reaction profiles after consuming baked milk or egg. Read Full Article
Low-calorie sweetener boosts fat accumulation in explanted cells
Consumption of low-calorie sweeteners may promote metabolic dysfunction and predispose people to diabetes, particularly in individuals with obesity, hints in vitro research. Read Full Article
Don't try too hard to be happy, study warns
All that anybody really wants is happiness. We may spend every waking hour working hard at achieving the goals that we hope will make us happy. But does it really have the effect that we hope it will? Read Full Article
Poor Sleep May Heighten Alzheimer's Risk
Older adults who are sleepy during the day might have harmful plaque building in their brain that is a sign of impending Alzheimer's disease, researchers report. Read Full Article
A lifetime of regular exercise slows down aging, study finds
Researchers at the University of Birmingham and King's College London have found that staying active keeps the body young and healthy. Read Full Article
Vaping? You could be inhaling lead and arsenic, a new study says
Are Nasal Decongestants Actually Addictive?
Nasal decongestants are high on the list of seemingly innocent things people swear are addictive. But, hello, it's cold and flu season. What else are you supposed to do besides basically keep a bottle of the stuff up your nose at all times? If it's going to take expert input to pry that nasal decongestant spray from your feverish, snotty hands...well, that's what we're here for. While it's easy to dismiss the concept of reliance on nasal decongestants as a health urban legend, doctors say it can actually happen. Read Full Article
Dr. Mark Yanta and his staff would like to invite you to join them for a great cause!
Jog For A Cause Fighting Childhood Cancer
Jog For A Cause was established in 2004, the first annual JFAC was held to benefit children suffering from childhood cancer. The purpose of this race is not only to raise money for carefully selected charities, but also to raise awareness to an often overlooked part of our population, the 1 in every 300 children who are diagnosed with cancer. Childhood cancer kills more children than AIDS, Cystic Fibrosis, Asthma and Muscular Dystrophy combined. The fight against childhood cancer continues to lag behind treatment for other cancers due to under-funding. It is Jog for a Cause's mission to help those families in need and contribute to possibly improve the current survival rate until one day a cure can be found. Click Here to Register
7 Signs You Could Have Strep Throat
What is strep throat?
Strep throat isn't the most common cause of a sore throat, but it can be one of the most painful. Aside from the telltale pain, other characteristic symptoms of strep include swollen lymph nodes and a red rash in your mouth.

Congratulations Dr. Mark Yanta, You're A Castle Connolly 2018 Top Doctor!
Dr. Mark Yanta has been honored Castle Connolly selection as a 2018 Top Doctor. This award which is voted on by physician peers only.
Learn more about Dr. Mark Yanta Castle Connolly Top Doctor 2018
E-cigarette flavors found to be toxic
Recent research published in the journal Frontiers in Physiology examines the effect of electronic cigarette vapors on two types of white blood cells. The findings suggest that the compounds that give e-cigarettes their flavor are toxic, with some flavors being worse than others. Read Full Article
Why you feel tired all the time
Do you often ask yourself, "Why am I so tired all the time?" If so, this article compiles a list of some of the most common reasons for tiredness and what you can do to bounce back into action. Read Full Article
Taking PPIs, thienopyridines together tied to higher cerebrovascular risk
Co-prescription of proton pump inhibitors (PPIs) and thienopyridines is associated with an elevated risk of adverse cerebrovascular events, according to a new systematic review and meta-analysis. Read Full Article
Sneaky Signs a Sinus Infection Is Brewing
You can't breath, your nose is running, and you feel lousy. Sounds like a cold, right?
The Startling Link Between Sugar and Alzheimer's
Sleep apnea in kids can be caught at the dentist
Can't sleep? Time to write your to-do list, study says
A new study brings good news for those of us who can't make it through a day without making lists, especially if we also happen to have trouble falling asleep at night. It turns out that to-do lists may be the answer to some of our troubles, at least. Read Full Article
Baby boomers destroyed their hearing. Biotech is trying to fix it
Baby boomers grew up with music blasting from dorm room turntables, car stereos, and arenas where the sound of a band at full throttle could rival the roar of a jet engine. Volume became an act of generational defiance. As rocker Ted Nugent put it: "If it's too loud, you're too old." Read Full Article
Cancer deaths fall, thanks mostly to drop in smoking
Cancer deaths have fallen yet again, thanks mostly to huge declines in smoking, the American Cancer Society said Thursday. Read Full Article
Chronic Heartburn Tied to Higher Odds for Head, Neck Cancers
Millions of American seniors suffer the discomfort of chronic acid reflux. Now, new research suggests the condition might raise their odds for even more dangerous foes -- head and neck cancers. Read Full Article
Can dogs really detect cancer and other diseases?
Dogs have been known to identify cancer, diabetes, and even epileptic seizures. But are these stories scientifically valid? Can man's best friend truly detect disease? And if they can, how do they do it? Read Full Article
Could Probiotics Protect Kids From A Downside Of Antibiotics?
5 questions: How might hearing loss contribute to dementia?
For Teens, Vaping Today May Lead to Smoking Tomorrow
When teens smoked an e-cigarette during one month, they were up to seven times more likely to smoke tobacco in the future, researchers found. Read all articles
A New Antibiotic Weakness—Drugs Themselves Help Bacteria Survive
How 20 minutes of intense exercise can boost memory
A new study published in the Journal of Cognitive Neuroscience shows that vigorous exercise for a short period of time can boost the so-called interference memory. The research also points to a potential mechanism that may explain the findings. Read all articles
Your dog could help you live longer
Dogs really are man's best friend, according to a recent study revealing that our canine companions may reduce our risk of premature death by up to a third. From an analysis of more than 3.4 million adults, researchers found that people who owned dogs—particularly those in single-person households—were at lower risk of cardiovascular and all-cause mortality over a 12-year period, compared with people who didn't own dogs. Read all articles
Three to four cups of coffee good for your health, study claims
Coffee might actually be good for your health, according to a recent review in British Medical Journal. Read all articles
This Is Why You Keep Getting Nose Bleeds
Fresh look at cancer shows smoking, obesity top causes
A fresh look at the causes of cancer has come up with some surprising numbers.
While smoking is still by far the biggest cause of cancer and cancer deaths, obesity, poor diet and drinking too much alcohol cause an increasing number of cancer cases and deaths. Read all articles
Garlic can fight chronic infections
The study is the latest addition from a research group headed by professor Michael Givskov, which since 2005 has focussed on garlic's effect on bacteria. At the time they learned that garlic extract is able to inhibit bacteria, and in 2012 they showed that the sulphurous compound ajoene found in garlic is responsible for the effect.Read all articles
Family Medicine Articles
Aerobic exercise: 'A maintenance program for the brain'
A recent study covered by Medical News Today emphasized how low-intensity exercise can prevent depression. And now, researchers from the National Institute of Complementary Medicine (NICM) at Western Sydney University in Australia—in collaboration with colleagues from the Division of Psychology and Mental Health at the University of Manchester in the United Kingdom—are looking at the possible benefits that aerobic exercise might hold for the brain. Read the full story
Acid reflux drug linked to more than doubled risk of stomach cancer
The long term use of proton pump inhibitors (PPIs), a class of drugs commonly used to treat acid reflux, is linked to a more than doubling in the risk of developing stomach cancer, finds research by UCL and The University of Hong Kong. Read the full story
Common acid reflux medications promote chronic liver disease
Approximately 10 percent of the general population take a proton pump inhibitor (PPI) drug to block stomach acid secretions and relieve symptoms of frequent heartburn, acid reflux and gastroesophageal reflux disease. That percentage can be as much as seven times higher for people with chronic liver disease. Researchers at University of California San Diego School of Medicine have discovered evidence in mice and humans that gastric acid suppression alters specific gut bacteria in a way that promotes liver injury and progression of three types of chronic liver disease. Read the full story
Breaking down Alzheimer's diseases: Green tea extract delivers molecular punch to disrupt formation of neurotoxic species
Green tea is widely considered to be beneficial for the brain. The antioxidant and detoxifying properties of green tea extracts help fight catastrophic diseases such as Alzheimer's. However, scientists have never fully understood how they work at the molecular level and how they could be harnessed to find better treatments. Read the full story
Study shows stress could be just as unhealthy as junk food
A new BYU study finds that stress may be just as harmful to our bodies as a really bad diet. Read the full story
One hour of exercise a week can prevent depression
A landmark study led by the Black Dog Institute has revealed that regular exercise of any intensity can prevent future depression – and just one hour can help. Read the full story
40% of Cancers Are Linked to Being Overweight
The rate of new cancer cases has decreased in the United States since the 1990s. But increases in overweight- and obesity-related cancers—which now account for 40% of all U.S. cancers—are likely slowing that progress, according to a new report from the Centers for Disease Control and Prevention (CDC). Read the full story
People who regularly eat nuts are less likely to be obese
Nut eaters have a 5 percent lower risk of carrying extra pounds, found a study by Loma Linda University School of Public Health in California. Nuts are made up of 'good fats'. Read the full story
Just one e-cigarette might raise adrenaline in the heart
(Reuters Health) - Smoking just one e-cigarette might expose users to enough nicotine to trigger an adrenaline surge in the heart that can contribute to high blood pressure and other health problems, a small experiment suggests. Read the full story
A Comparison of Alkaline Water and Mediterranean Diet vs Proton Pump Inhibition for Treatment of Laryngopharyngeal Reflux
Question  Can the symptoms of laryngopharyngeal reflux (LPR) improve without the use of medication? Read the full story
Why Your Nose May Be Key to Parkinson's Risk
Researchers say that people with a poor sense of smell may have as much as a five times greater risk of developing Parkinson's. Read the full story
Treating Reflux With Diet
A small study has found that a plant-based diet is just as effective as proton pump inhibitors in treating laryngopharyngeal reflux, or LPR. Read the full story
Microbiomes' May Hold Key to Kids' Ear Infections
Now, research suggests that naturally occurring, "helpful" bacterial colonies in the ear -- called "microbiomes" by scientists -- may help decide a person's vulnerability to these infections. Read the full story
Why Do Your Ears Pop on Airplanes?
If you've ever felt pain in your ears during takeoff or landing, don't worry: it's perfectly normal. But there are a few ways to make an airplane journey more comfortable. Here's what you need to know about ears and high altitude. Read the full story
Why do stars like Adele keep losing their voice?
More and more singers are cancelling big shows and turning to surgery to fix their damaged vocal cords. But is the problem actually down to the way they sing? Read the full story
Can You Develop Food Allergies at Any Age?
Yes. Preliminary data from a large, new national study that is currently under review suggests that nearly 52 percent of American adults with a reported food allergy developed one or more food allergies after age 18. Read the full story
Sleep disorders in pregnancy linked to preterm birth
Women who experience sleep disorders like insomnia and apnea during pregnancy may be more likely to deliver premature babies than pregnant women who don't have trouble sleeping, a U.S. study suggests. Read the full story
Coffee might help you live longer, according to science
Whether it's caffeinated or decaffeinated, coffee is associated with lower mortality, which suggests the association is not tied to caffeine. Read the full story
The Persistent Myth About Oral Sex
Misconception: You Can't Get an S.T.D. From Oral Sex
Actually: You sure can — and many do. Read the full story
Screens are destroying your sleep quality
It's quite nice to curl up in bed with your phone and check Facebook just before you doze off. But unless you've configured your device to adjust its screen color when the sun goes down, it'll likely mean a worse night's sleep. Read the full story
Gum infections linked to several cancers in women
Older women with gum infections are more likely to get many common cancers than their peers who have perfect oral health, a recent study suggests. Read the full story
New debate on antibiotics: Do you really need to take the full course?
The one rule about antibiotics that has been drilled into our heads for generations is that you absolutely must take the full course — or else something very bad might happen. Read the full story
Damp, moldy homes tied to adult respiratory problems
People living in homes with water damage, damp floors or visible mold are more likely to have chronic sinus problems and bronchitis, as well as allergies, asthma and other breathing disorders, according to a large study from Sweden. Read the full story
The Subtle Signs of a Thyroid Disorder
hyroid disorders can affect a wide range of bodily functions and cause an array of confusing and often misdiagnosed symptoms. Read the full story
Health Canada assessing wire-bristle BBQ brush risks after 9 injury reports
After years of safety warnings and reports of injuries from wire-bristle brushes used to clean barbecue grills, Health Canada has begun a risk assessment that could potentially stop the sale of the brushes. Read the full story
A growing number of people make mistakes when they take their medication
A rising number of Americans are getting sick from making medication mistakes at home: They take either the wrong dose of medication or the wrong drug, a new study finds. About 400 people died of such errors during the 13-year study. Read the full story
Worried about dementia?
Hearing and language problems could be forerunners of cognitive decline. Read the full story
Sleep, Alzheimer's link explained
Poor sleep leads to increase in Alzheimer's proteins associated with cognitive decline.
A study from Washington University School of Medicine in St. Louis, Radboud University Medical Centre in the Netherlands, and Stanford University has shown that disrupting just one night of sleep in healthy, middle–aged adults causes an increase in amyloid beta, a brain protein associated with Alzheimer's disease. And a week of tossing and turning leads to an increase in another brain protein, tau. Read the full story
Strep Throat Infections Linked to Mental Disorders
A recent hypothesis postulates that obsessive-compulsive disorder and other mental illnesses may result from throat infections by streptococcal bacteria (strep throat); however, data in the literature has been controversial. A new study published in JAMA Psychiatry investigate the risk of mental disorders following strep throat infections and found that individuals with streptococcal infections had an increased risk for mental disorders and OCD. Read the full story
Hearing Restoration: A Step Closer?
News that Boston scientists achieved what was once deemed impossible—inducing regrowth of the vital but perishable sensory hair cells in human inner ear tissue—suggests that the door has partially opened to reversing hearing loss in millions of people. Read the full story
The price of a sunburn is higher than you may realize
Not so long ago, people like my Aunt Muriel thought of sunburn as a necessary evil on the way to a "good base tan." She used to slather on the baby oil while using a large reflector to bake away. Aunt Muriel's mantra when the inevitable burn and peel appeared: Beauty has its price. Read the full story
Sleep problems may be early sign of Alzheimer's
American Academy of Neurology News
Poor sleep may be a sign that people who are otherwise healthy may be more at risk of developing Alzheimer's disease later in life than people who do not have sleep problems, according to a study published in the July 5, 2017, online issue of the journal Neurology. Read the full story
Stopping Swimmer's Ear Before it Starts
Swimmer's ear is among those seasonal ailments that can sidetrack a summer of fun, particularly for children and teens trying to get the most out of their time away from school. The problem is often caused by water remaining in the ear after swimming, and can be very painful. Read the full story
How to Rebuild Your Child's Gut After Antibiotics
For centuries, we've had relationships with other organisms to keep us healthy – it used to be external beasts like leeches, now we're learning that it's all about the internal relationship with our bugs and bacteria. The big question lately is what to do after we go nuclear on our own healthy bacteria with a round of antibiotics – how to fix the gut after that, especially for our kids? A walk through medical history can be funny, yet alarming: the practice of blood-letting, with or without Read the full story
Obesity crisis: Is this the food that is making us all fat?
Over 50% of the world's population is not of a "healthy weight", according to Prof Benton's recent report on food production. And worldwide obesity has more than doubled since 1980. Read the full story
How far is a safe distance from a sneeze? Farther than you might think
Sneezes are everywhere during this, the height of cold and flu season. The chorus of achoos in offices, on buses and in homes often sends bystanders scrambling to get out of the line of germ-spreading fire. Read the full story
Bacon, soda & too few nuts tied to big portion of US deaths
Gorging on bacon, skimping on nuts? These are among food habits that new research links with deaths from heart disease, strokes and diabetes. Overeating or not eating enough of the 10 foods and nutrients contributes to nearly half of US deaths from these causes, the study suggests. Read the full story
Hear this: Scientists regrow sound-sensing cells
Scientists have coaxed sound-sensing cells in the ear, called "hair cells," to grow from stem cells. This technique, if perfected with human cells, could help halt or reverse the most common form of hearing loss , according to a new study. Read the full story
Popular heartburn drugs linked to gradual yet 'silent' kidney damage
Most patients don't experience acute kidney problems beforehand.
Taking popular heartburn drugs for prolonged periods has been linked to serious kidney problems, including kidney failure. The sudden onset of kidney problems often serves as a red flag for doctors to discontinue their patients' use of so–called proton pump inhibitors (PPIs), which are sold under the brand names Prevacid, Prilosec, Nexium and Protonix, among others. Read the full story
6 Health Products You Should Never Buy on Craigslist

You really can find just about anything on Craigslist, including medical devices somebody else has drooled all over. Gross! We asked experts to reveal the medical products you shouldn't buy on Craigslist. Read the full story
Doctors Turn To Balloons To Clear Out Uncomfortable Ear Pressure
NEW YORK (CBSNewYork) — You know the feeling when your ears pop in an airplane or an elevator? That's your Eustachian tube working, but when it's blocked, you could be in for some big ear problems. Read the full story
Hearing Loss at 20? CDC Says it's More Common Than You Think
Nearly 20 percent of people in their 20s already have some hearing loss, and more than half of people are not losing their hearing from loud noise at work, according to a new report. Read the full story
Study of cancer-causing toxins finds e-cigarettes much safer than smoking
Consuming e-cigarettes is far safer and less toxic than smoking conventional tobacco cigarettes, according to the findings of a study analyzing levels of dangerous and cancer-causing substances in the body. Read the full story
How to Use Manuka Honey to Treat Sinus Infections
A sinus infection--or acute sinusitis--is an inflammation of the sinuses from a bacterial, fungal or viral infection; allergies can also play a role. According to a 2008 Health News website article, sinusitis affects about 31 million people in the United States. Honey has been used for centuries for its antibacterial properties, and now there is evidence that honey--specifically manuka honey, made from the manuka bush in New Zealand--may help treat sinus infections. Read the full story
UCSF study links loss of smell to dementia
A UC San Francisco study that examined a population of older adults for more than a decade showed that poor performance on a simple odor test was linked to increased risk of developing dementia years later. Read the full story
Thank you Lauri Kapusta for a late Christmas gift!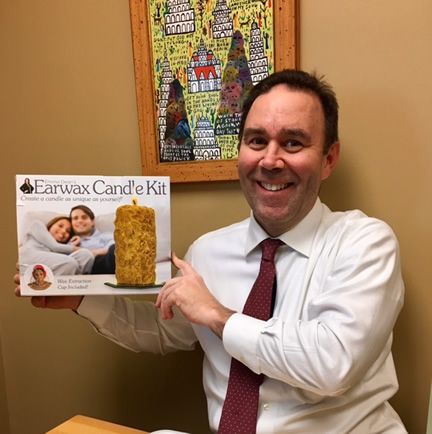 ---
Archived News from 2016
Dr. Yanta and Staff at our 2016 Office Christmas Party!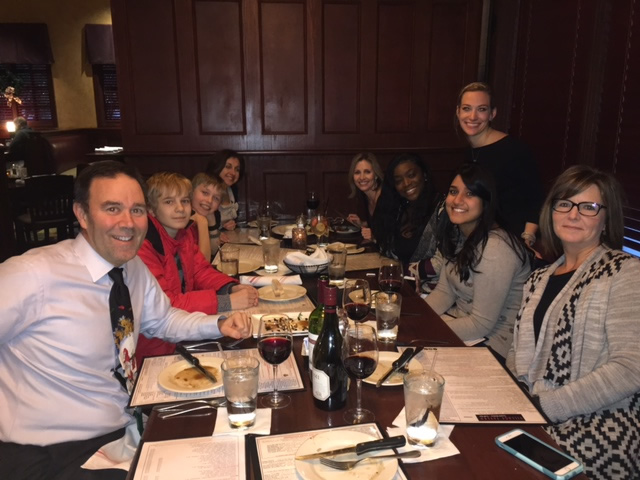 "When you have the best staff in the world, it's a pleasure to come to work"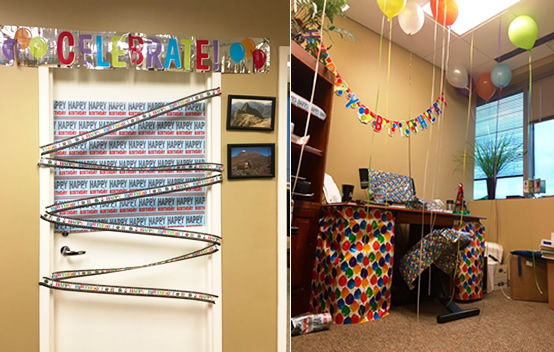 Today June 25, 2015 Marks Our Three Year Anniversary!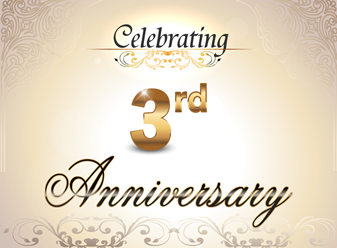 Today June 25, 2014 Marks Our Two Year Anniversary!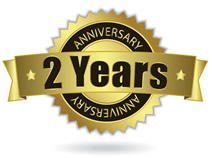 Proud to Announce our Year Anniversary Today!

Dr. Mark Yanta is proud to announce that today June 25th, 2013
is our ONE YEAR Anniversary!
Kidzsafe Earbud Information
Protect your children's ears with Kidzsafe earbuds and headphones which help prevent noise induced hearing loss with Kidzsafe safe volume technology. These are simply the best kid safe headphones and kid friendly earphones on the market. When exposed to harmful impulse noise or loud sounds over a prolonged period, sensitive structures in our inner ear can be damaged causing Noise Induced Hearing Loss (NIHL). Exposure to harmful sounds causes damage to the hair cells as well as the auditory, or hearing, nerve. Impulse sound can result in immediate hearing loss that may be permanent. Protect your child's hearing with kid safe earbuds. These are the headphones most recommended by audiologists that are concerned with hearing conservation.
Compatible with all iPod, Zune and other MP3 devices, as well as portable CD and DVD players, Kidzsafe headphones give the same high quality frequency and response found in full size headphones. Each Kidzsafe product has been tested and approved by KonoAudio experts. As well as endorsed by the audiologist.
Helps prevent hearing loss - No parental controls needed - Audiologists recommend <85 decibels - Automatically limits volume - Technology built directly into earbud casing - Limit can not be overridden - Heavy duty no tangle cord.
Child safe headphones. Kid safe headphones. Child safe earbuds. Hear safe earphones. No matter how you search...Kidzsafe by KonoAudio are the best performing sound limiting headphones on the market. Kidzsafe earbuds are available at Dr Yanta's office for $25 and come in green, blue or pink.
For use with
MP3 players

Stereos

TV and DVD players

Video games

Computers

Any device with a headphone jack
Specifications
Frequency : 20-20,000 Hz

Driver Dia. (speaker): 10 mm

Plug Type : 3.5mm Gold Plated

Impedance : 16 Ohms

85 dB SPL
Dr. Yanta now offers SomnoGuard for Snoring or Sleep Apnea
Dr. Yanta now offers SomnoGuard as an alternative therapy for patients with snoring or sleep apnea who do not require or are intolerant of nasal CPAP. Click here to learn more about SomnoGuard for Snoring or Sleep Apnea
The Link Between Diabetes and Hearing Loss
A recent study done at the Henry Ford Hospital in Detroit concluded that women with poorly controlled diabetes may be at higher risk for hearing loss than those who keep their blood sugar well controlled. The study looked at 990 men and women who failed hearing testing done at the hospital between 2000 and 2008 and then subdivided those groups into those with well controlled diabetes versus those with poorly controlled diabetes. Women aged 60 to 75 with well controlled diabetes had hearing loss that was 14% worse than those women in the group who did not have diabetes. Women in that age group with poorly controlled diabetes had 28% worse hearing loss. Men in the study did not seem to show a link between diabetes and hearing loss but men are more likely to suffer from hearing loss than women so the prevalence may mask the effect of the diabetes. Men are exposed to more environmental causes of hearing loss such as loud noise, in the workplace or in leisure activities according to the study author Dr Kathleen Yaremchuk. It is recommended that people with diabetes have their hearing checked every year. It is unknown if better management of diabetes can reverse any hearing loss that has already occurred however managing diabetes properly may help prevent further hearing loss.